Tim and Thomm Jutz wrote "Callie Lou" based on a tragic story in Harriette Arnow's The Dollmaker and Dale Ann Bradley was good enough to sing it on our Lost Voices record on Mountain Fever Records.
Listen here: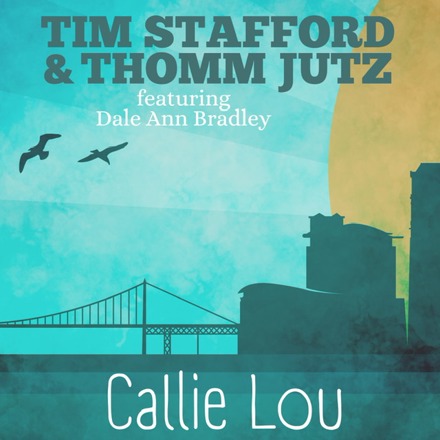 "Lonesome State of Mind," Blue Highway's second single from their upcoming album co-written by Tim Stafford and Bobby Starnes, has been #1 for six months on Bluegrass Today's weekly national singles countdown, on January 20, Feb. 3, March 17, March 31, April 28, and May 19, 2023. It was also the #1 song on the BT monthly airplay chart in February, March and May 2023! The previous single, "On the Roof of the World," written by Tim Stafford, was #1 on the chart for four weeks in July and August 2022. The band anticipates another single, "The North Side," soon, followed by the release of our new album late in 2023!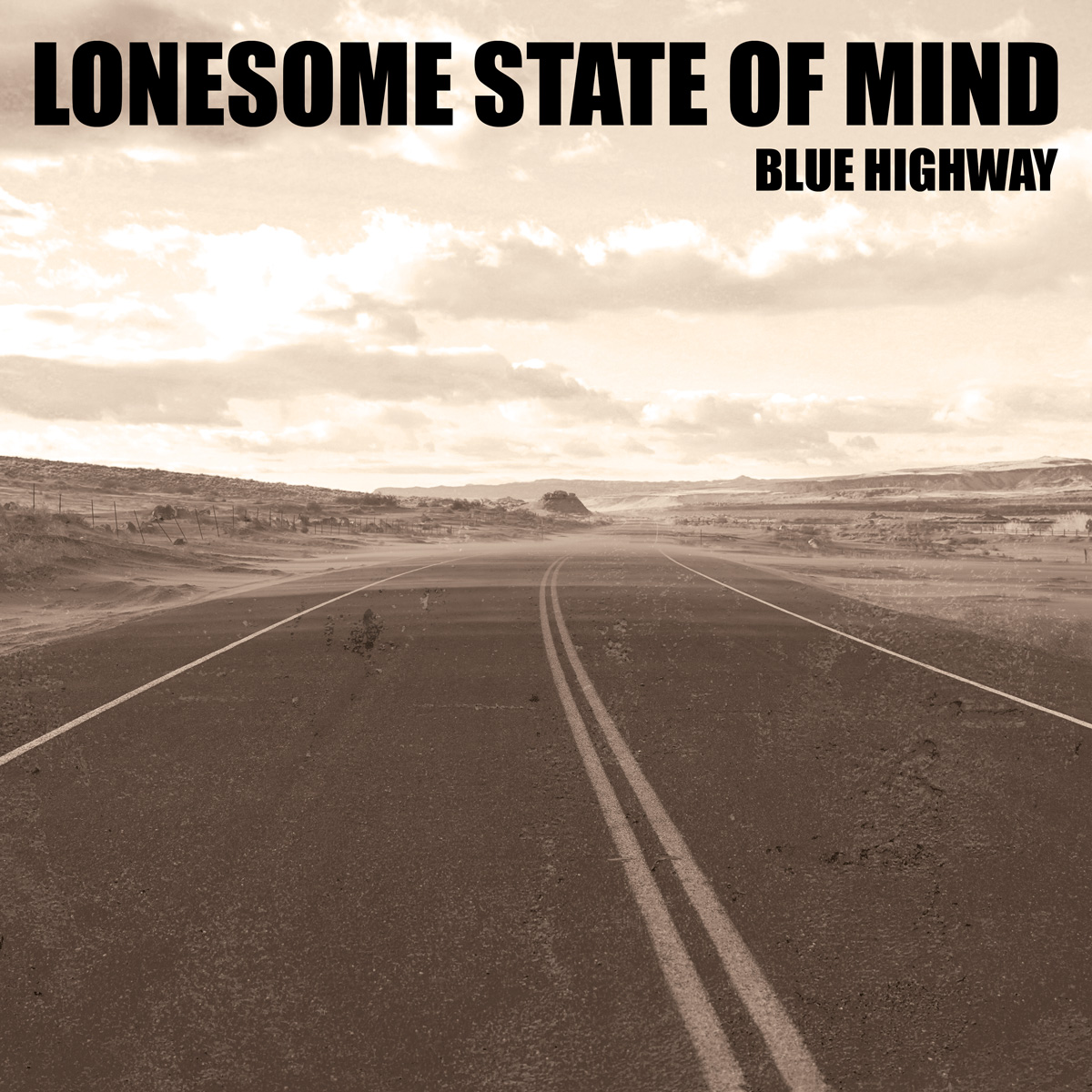 Words really can't express the gratitude I feel for these two honors at the 2021 IBMA awards: Liner Notes of the Year for the reissue of Tony Rice's great California Autumn record on Rebel, and co-winner of Gospel Recorded Performance for In the Resurrection Morning by Sacred Réunion, featuring me, Doyle Lawson, Vince Gill, Mark Wheeler, Barry Abernathy, Jim Van Cleve, Phil Leadbetter, and Jason Moore. The first was, of course, an honor for me to do since I literally cut my teeth on Tony's record and in light of his passing last year... The second was a tribute to my late co-writer and brotherman Steve Gulley. The influence of these two guys will live on for a long, long time, and I dedicate the awards in their memory. Thanks so much to everyone who voted.  Tim

STILL HERE,
TIM AND STEVE GULLEY'S FINAL DUET RECORDING, AVAILABLE NOW...  

STILL HERE is the second and final duet record by Tim and the late, great Steve Gulley, who passed away just a few months after this, his last recording, was completed. Steve Gulley and Tim have enjoyed special acclaim as one of the most creative and successful songwriting teams in bluegrass music, with scores of recorded co-writes to their credit. They co-wrote the 2008 IBMA song of the year, "Through the Window of a Train," as well as a 2020 nominated song, "Both Ends of the Train," both recorded by Blue Highway. Their previous record, "Dogwood Winter," (2010) was critically-acclaimed. The title cut of this record, "Still Here," was #1 on the Bluegrass Today Top 30 Airplay chart on September 11, 2020. This collection of Tim and Steve's songs features Ron Stewart, Barry Bales, Dale Ann Bradley and Thomas Cassell. We hope it is a fitting legacy to Steve, because he is definitely "still here" through his music. Available now in my store
TIM'S NEW SOLO RECORD "TUNES & BALLADS" AVAILABLE NOW!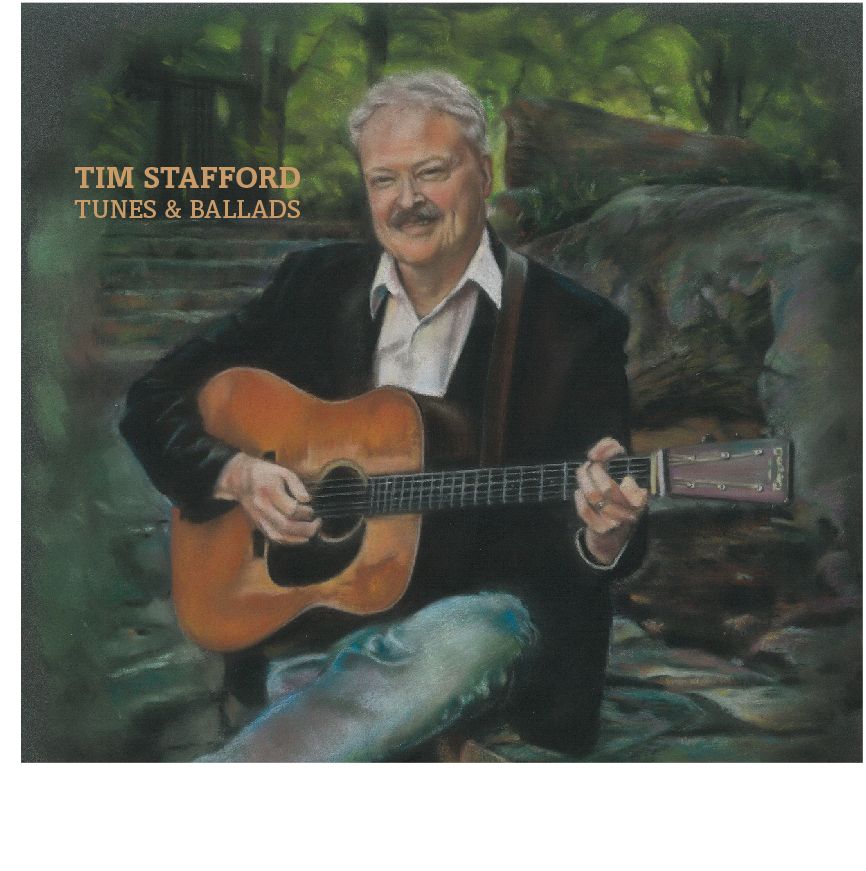 GRAMMY, DOVE, IBMA and SPBGMA AWARD-winning guitarist, singer and songwriter TIM STAFFORD is proud to release his fourth solo record, TUNES & BALLADS on December 14, 2020. Stafford, a former member of Alison Krauss's Union Station and a founding member of perennial Bluegrass powerhouse Blue Highway, was named IBMA's Songwriter of the year in 2014 and 2017 and co-wrote IBMA's 2008 Song of the Year, "Through the Window of a Train." 
TUNES & BALLADS features 15 of Tim's compositions, 10 instrumental and 7 vocals, along with a cover of Bobby's Hebb's 1960s anthem "Sunny." Like the title says, the record is a mix of solo, duet and trio instrumentals—much like those featured on Tim's critically-acclaimed 2017 release Acoustic Guitar—and story songs, four of which were co-written with Tim's friends and collaborators Craig Market, Joe Newberry, Jon Weisberger, and the late, great Steve Gulley. There are stories about great ships like the Titanic and Arizona, historical figures as disparate as Buffalo Bill Cody and Jack the Ripper, and tales of the loss of ways of life and old guitars. There are both flatpicked and fingerpicked originals—Tim was named the SPBGMA guitar player of the year in 2001 and 2015. 
TUNES & BALLADS is available now at the STORE.
Tim co-wrote two songs, "Where the Bluebirds Sing" and "Moving Up, Moving On,"  on Thomm Jutz's Grammy-nominated album To Live in Two Worlds, Vol. I on Mountain Home records!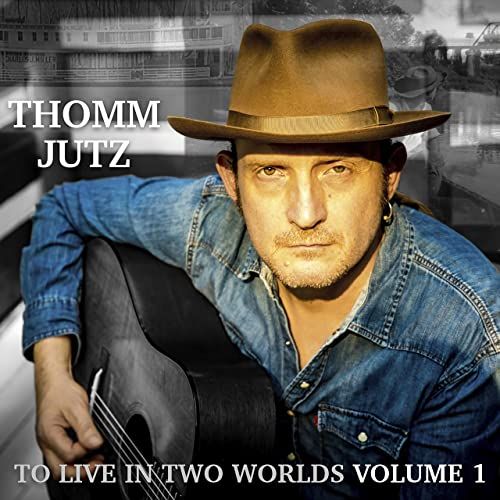 "STILL HERE" #1 ON BLUEGRASS TODAY TOP TWENTY SINGLES CHART!!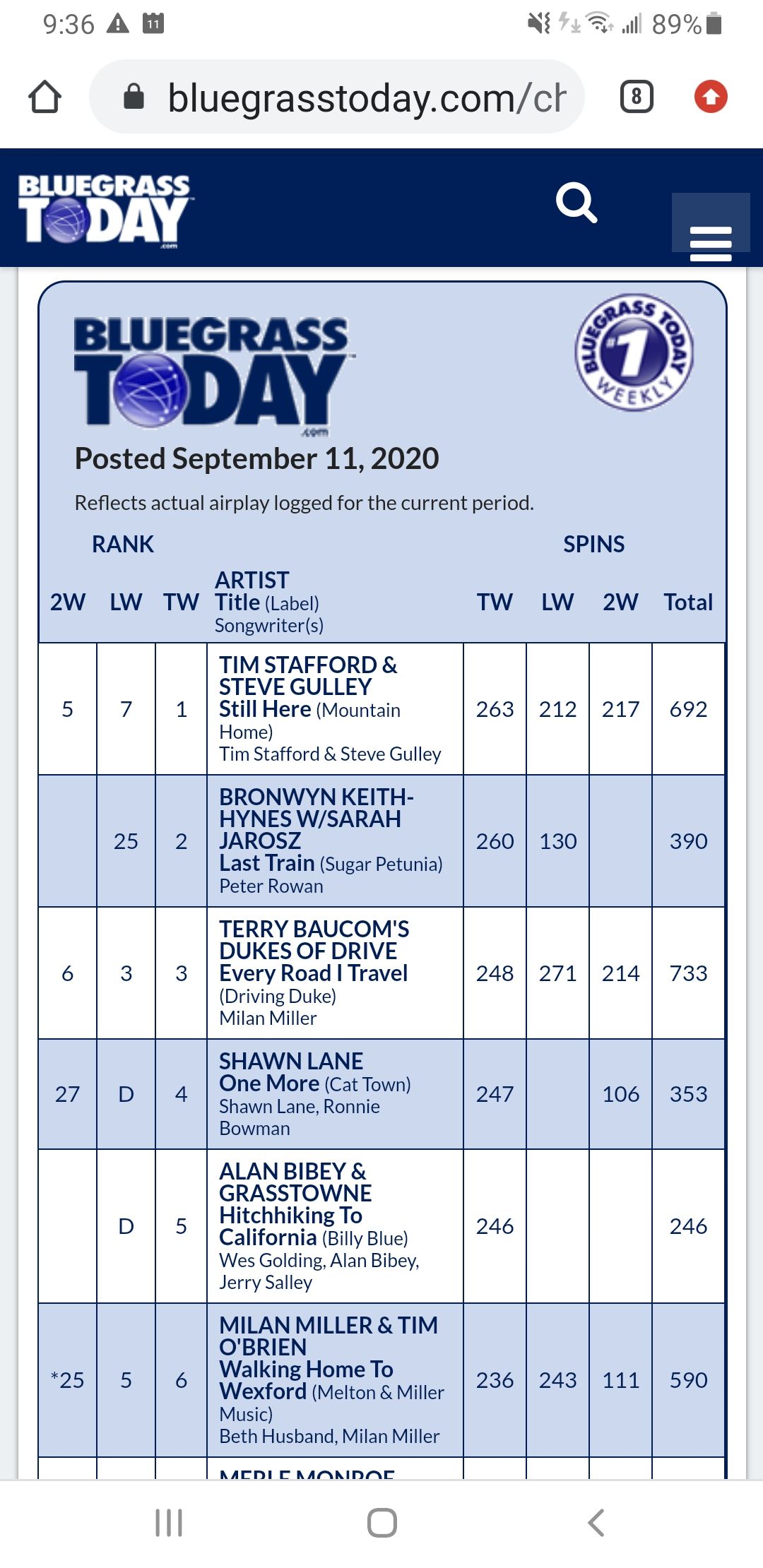 "LONG WAY AROUND THE MOUNTAIN," the second single on Mountain Home from the late Steve Gulley & Tim released November 2020.
From modern tales of love and loss to stories of hard-working mountaineers, the award-winning team of
wove compelling narratives out of historical events and personal, emotional journeys alike — and never so well as when the two coincide, as they do in "Long Way Around The Mountain." Built around a true story, the song offers a vivid portrayal of life underground and the violence that periodically flared up in the coal fields as miners sought to organize.
That alone would have given the release some gravity — it's a theme the two have treated more than once, both together and individually — but with the sudden passing of Steve Gulley in August at the age of 57, his musical legacy takes on an even deeper emotional weight. So it was natural that, when planning a second release from the duo's already-recorded material, thoughts would turn to a song based on events handed down from one generation of the singer's family to the next.
On "Long Way Around The Mountain," muscular bluegrass picking from Ron Stewart (banjo, fiddle), Thomas Cassell (mandolin), bassist Barry Bales and Stafford on guitar give life to Gulley's heartfelt recounting of the story of his native eastern Kentucky's "Fork Ridge Coal Mine War" at one of the area's few non-union operations long ago — told in the voice of miner Marcellus Gulley, his great-uncle.
Stafford says, "I remember Steve's vivid recollections about the miners being told to find another way home from the mine since there was 'blood running down the highway' and 'they were shooting men down at the gate.' We put Steve's words directly into the song as we told the story of hard-working men just trying to make a living, who learned through the grapevine that they had better take the long way around the mountain to make it home alive."
Great article HERE on the single.
"STILL HERE," the first single on Mountain Home from Steve Gulley & Tim released June 26, 2020!
Arden, North Carolina (June 26, 2020) — For their first Mountain Home Music Company single, ace songwriting colleagues Steve Gulley and Tim Stafford have chosen "Still Here," a bleak yet ultimately poignant portrait of a man trapped in a life away from the only place he feels at home. 
"I love the money but I hate this town / Every day I'm here just wears me down," Gulley sings in weary tones, as the song shifts from its hushed, moody opening feel into the solid bluegrass rhythms of the first chorus and its downcast conclusion: "Costs me more than this place will ever give me / But here I am...still here." 
With a searing fiddle solo by ace studio musician Ron Stewart (who also contributes banjo) that perfectly captures the narrator's mingled bitterness and resignation over Stafford's muscular, mournful guitar rhythms, bassist Barry Bales' steady pulse and the brisk groove of mandolinist Thomas Cassell (Circus No.9), "Still Here" offers a polished, musically sophisticated yet viscerally emotional reading that serves to reintroduce the duo in their first joint project in a decade. Both men are renowned performers in their own rights — Gulley as an esteemed singer and hitmaker with his own Steve Gulley & New Pinnacle, Stafford as a founding member of Blue Highway and an influential guitarist — but have only one previous recording together to their credit, 2010's Dogwood Winter. 
"This is one man's regret at living so long somewhere he didn't want to be," says Stafford of "Still Here." "And despite everything he's endured, including his homesickness for Appalachia. But I think it can be generalized to anyone who feels out of place." 
"I think a lot of people can relate to the story in the song," adds Gulley. "Most all of us have had times when we've felt out of place and missed home. I know I have." 
And circling back to the title, Stafford concludes, "Despite it all, he's still here." 
Listen to "Still Here" HERE.
"BOTH ENDS OF THE TRAIN" NOMINATED FOR IBMA SONG OF THE YEAR!!  The first song from Somewhere Far Away was written by Tim and Steve Gulley.  The IBMA Awards will be held virtually on Oct. 1!
TIM AND STEVE GULLEY'S "BOTH ENDS OF THE TRAIN" #1 ON BOTH BLUEGRASS UNLIMITED AND ROOTS MUSIC REPORT CHARTS!  The first song from Blue Highway's critically-acclaimed Rounder album, "Somewhere Far Away," has topped multiple charts at #1, and we're honored it has risen to top of the acclaimed BU Chart for March 2020! "Somewhere Far Away" is also #2 on March 2020's BU Album Chart! #BlueHighway25
DAVID J. MCCARTY REVIEW OF "ACOUSTIC GUITAR" IN BLUEGRASS UNLIMITED, FEBRUARY 2018
TIM NAMED 2017 IBMA SONGWRITER OF THE YEAR! 
Thursday, Sept. 28, 2017, Raleigh, NC...  Tim received his second IBMA Songwriter of the Year award (first in 2014) at the Special Awards Luncheon at the IBMA World of Bluegrass.
NEW TIM STAFFORD GUITAR RECORD AVAILABLE NOW!!
Tim's latest record, "Acoustic Guitar," is now available.  18 cuts, 13 original instrumentals, 10 solo guitar, 5 duets, 2 trios, 1 vocal (featuring Tim Shelton)...  FEATURING:  Stuart Duncan, Dave Eggar, Adam Steffey, Tim Shelton, John Gardner, Gaven Largent, Daniel Salyer...  And the new song from Bobby Starnes and Tim, "I Am America."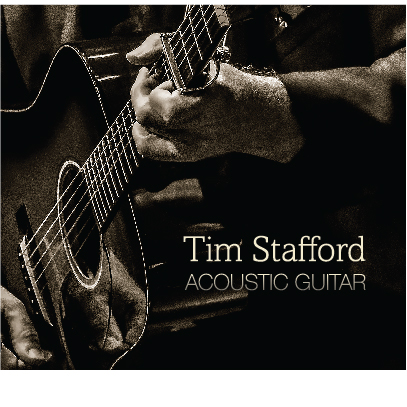 "A modern classic of great tone, tunes, and technique, this album is not to be missed..."  David J. McCarty, Bluegrass Unlimited, February 2018 
Tim nominated for 2018 IBMA Song of the Year with Becky Buller for "Calamity Jane"!
CHECK OUT THESE TWO RECENT PODCASTS: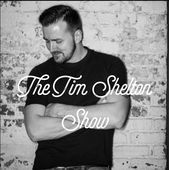 Tim Shelton (#35, May 25, 2016)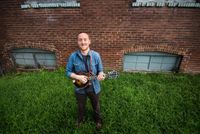 Justin Moses (#009, Dec. 5, 2015)



Tim was featured in a cover story by Dan Miller in Flatpicking Guitar magazine's March-April 2016 issue (Volume 20, No. 3).  Sadly, FGM is in its final year of publication, and has decided to "catch up" with artists profiled earlier in the magazine's history, including Tim, Jim Hurst, Bryan Sutton and Kenny Smith. Tim was originally featured in the January/February 2001 issue of the magazine (Volume 5, No. 2).  Both issues are available on the FGM website (click photo).